I hope your hard drives are cleared out because we have a HUGE blog party rolling into town!!!
70!!! (yes I said 70) designers have been collaborating since early July on a gorgeous freebie kit called Fall Splendor!!

These folks come from all different time zones, all over the world, so if their part isn't posted yet, please be patient and keep checking back! Links will be available until Halloween so there is lots of time to download yourselves silly!!

So... grab some coffee, tea, soda or whatever floats your boat and let's PARTY!!!!

Please leave these amazing people some love for all their hard work! They sure do deserve it! :D

OK, here's what I have for everyone!!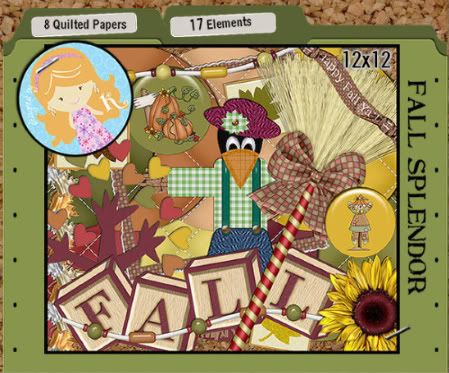 Elements
Papers

Click on the image below or copy and paste this
http://blogpartycentral.blogspot.com/
into your browser to continue on to see the other freebies there are waiting for you.
The lovely ladies of ADS also have a Sugar Shoppe Blog Collab running today as well, their train begins at 12:00AM EST. Please give them a visit for TONS of beautiful things, they have all done such a wonderful job! They have a total of 55 designers this round :)

If you start with Jody, you will be able to pickup a quickpage
I did with her kit for this collaboration :)

Jody of Munchkyn Scraps
A Zone for Digiscraps
Adventures in Scrapland
Andrea Whitt
Angel
Ann (mumsy)
Arvita Elam
BeaconScraps
Blind Sight Designs
Brooke & Joni of Ahhh Scrap!
Burkhart Scrapzone (Michaele)
Buzybee (Penny)
by God's design
Carolyn Ritter
Charlie
City Scribe Scraps
Creative Digital Scraps by Chiara
Deanna at Flower Scraps
Deb aka The Scrappin Cop
Debbie
Doodle's Designs
Erika {aka PinkuPixie}
jeanniebs designs
Judith of Just Another Scrap
Kalo Designs
Kathy Goldstein Designs The Scrap Loft
Krystal of Scraps Sealed with a Kiss
Late Night Scraps
Lei
Linda's Dream Designs
Lynn of Heavenly Crafts
Mags at MagsGraphics
Manda at Disaster In Designs
Mandy at Scraps With Spunkitude
Mardesia at Crafter's Boutique
Marie
Melanie aka Sweetasmel
http://designsbymel.blogspot.com/
Merrilee
MJ at My Sweet Tater
Monica at Random Inspirations
Nadine at Scrappinmamma's Digitals
Nora
pandabeardesigns
Rachness
Scrappy Cats at Moving ON
Shabby Tagger
Shannon of ScrappyShannon
Shel at Shel Belle Scraps
Silver Fae (aka Karen J)
Stacey Crossley
Stephanie
Teri at TerisThingOMyJigs
Three Bright Lights Design
Xandra

So what are you waiting on? Go fill up those drives :)
xoxo K