It's
FINALLY
here!! After a
LONG
month of anticipation and hard work, we proudly present our HUGE collaberative.
This kit will be available through the ENTIRE month of July, so if you visit a link and do not see their links, just check back as we are all in different parts of the world and time zones.
I have to say, these are the most wonderful ladies to work with, everyday unselfishly giving of themselves to share their time and knowledge to help us all grow and learn. Thank you ladies..you all are a blessing!
Here is my contribution, elements and papers are on separate downloads.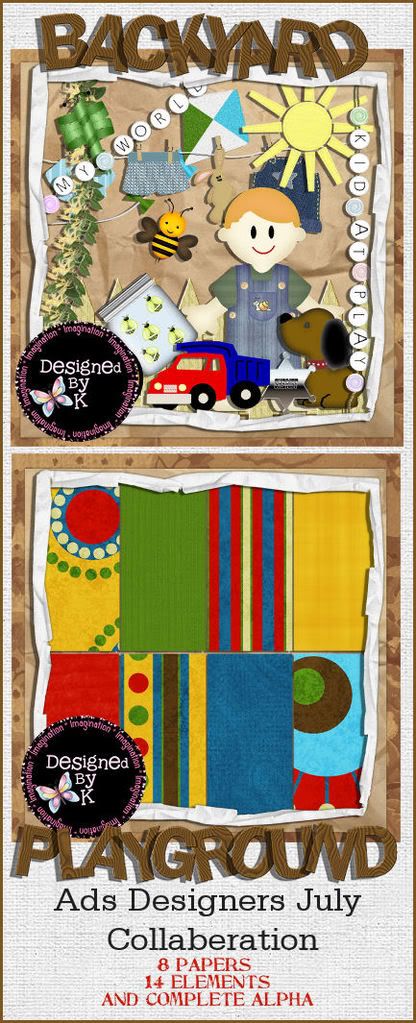 DOWNLOAD FOR
Elements
(reuploaded 11/24/08)
DOWNLOAD FOR
Papers
I hope you enjoy your download..click another designer to travel to your next designer destination :) Please leave some love to my wonderful designer friends when you download..xoxo K

*UPDATE* CRYSTAL (S.AMAZED) HAD PROBLEMS WITH HER FILES EARLIER TODAY..SHE HAS SINCE RESOLVED THE PROBLEM..IF YOU DOWNLOADED PREVIOUSLY AND EXPERIENCED PROBLEMS,THE FILES ARE NOW CORRECTED AND FEEL FREE TO VISIT HER TO REPLACE THE EARLIER DOWNLOADS..*
Aeryn
Becky
Beth
Brooke
Crystal(digiscrapalicious)
Crystal
(s.amazed)
Dawn
Debbie
Debi
Denise
Donna
Erika
Heather
Joni
Joy
Karen
Kathy
(carolinagirl)
Kathy
(scraploft)
Kay
Kelly
Kim
Krisi
Lara
Leaonna
Lori
Melanie(bygodsdesign)
Melanie(scrappinasithappens)
Melanie(sweetasmel)
Michaele
Mollie
Monica
Nadine
Nancy
Nikki
Patty
Penny
Rachael
Shannon
Sheila
Stella
Sue
Tammy
Utski