Just taking a moment to pop in, my mom is visiting from out of town this week and I really don't have a lot of time to design at least for the next few days. However making a quick run to check on things I had a very special award given while I have been away :)
Shilo
has presented me with this award.
Denise
also bestowed this award as well..I feel soooo special!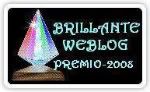 Thank you so very much sweetie! If you haven't visited her, you should take a moment to look. She is so very talented (did I mention..she's 17??!) and her work is amazing! (get to feeling better soon hun *wink*)
And Denise........thank you hun! You need to visit her..she has such unique designs and I just adore them!
In turn I must pass this award on to 7 more amazing people :
The rules of the award are:
1. The winner can put the logo on her blog.
2. Link the person you received your award from.
3. Nominate at least 7 other blogs.
4. Put links of those blogs on yours.
5. Leave a message on the blogs of the girls you've nominated
And the awards go to......
Melanie
Heather
Karen
Angie
Royanna
Crystal
Denise
Each one of these ladies are AMAZING in their work..pay them a visit..you will not be disappointed :)
Until next time..xoxo K