I received an award this morning courtesy of
Jody
of
Munchkyn Scraps
.
Thank you so much sweetie! Jody is behind so many of the free designer gifts over at
Strictly Reveal
and she does a wonderful job..and she is such a wonderful friend. I appreciate this award hun..I am touched that you sent it my way :)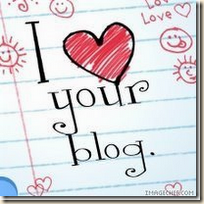 Here are the rules -
1.The winner can put the logo on her blog.
2. Link the person you received your award from.
3. Nominate at least 7 other blogs.
4. Put links of those blogs on yours.
5. Leave a message on the blogs of the girls you've nominated…
And the recipients are...(drum roll..)
Rachness
of
Dood-Elle
This lady is the "doodle queen"..her creations are just amazing..she is beautiful fresh addition to us in the digiworld :)
Karen
of
KaKleidesigns
Oh what can I not say about Karen? I just love her....her designs are so unique..absolutely stunning creations!
Melanie
of
Scrapping Life As It Happens
Melanie..my nascar girl..I can't imagine being obsessed over Dale Jr. with anyone else..love ya girl!
Kimberly
at
City Scribe Scraps
Oh Ms Kimberly..you always find a way to make me smile..I am so glad to call you friend..oh yeah...and keep up with the happy accidents..they are sooooo beautiful :)
Shilo
of
Scraps by Shilo
Ah Shilo..our inspiring chef/designer...you have so much talent, and you always have such beautiful creations..I am so blessed to have your friendship :)
Heather
of
HSDesigns
Noodles? Yep can't say the word without thinking of her :) Heather girl where would I be without you..you keep me in stitches! You are an amazing woman and of course our QP queen :)

Shannon
of
ScrappyShannon
Shannon..all those names, dates, and such..and you still have so many other beautiful creations that keep coming...watch out digiworld..here she comes :) I can't even begin to wonder what you have up your sleeve next!
All of the ladies truly deserve this award....please visit their pages and you will see what I mean..I love you all...
xoxo K